Jan 8, 2021 03:44 PM Central
Terra Smith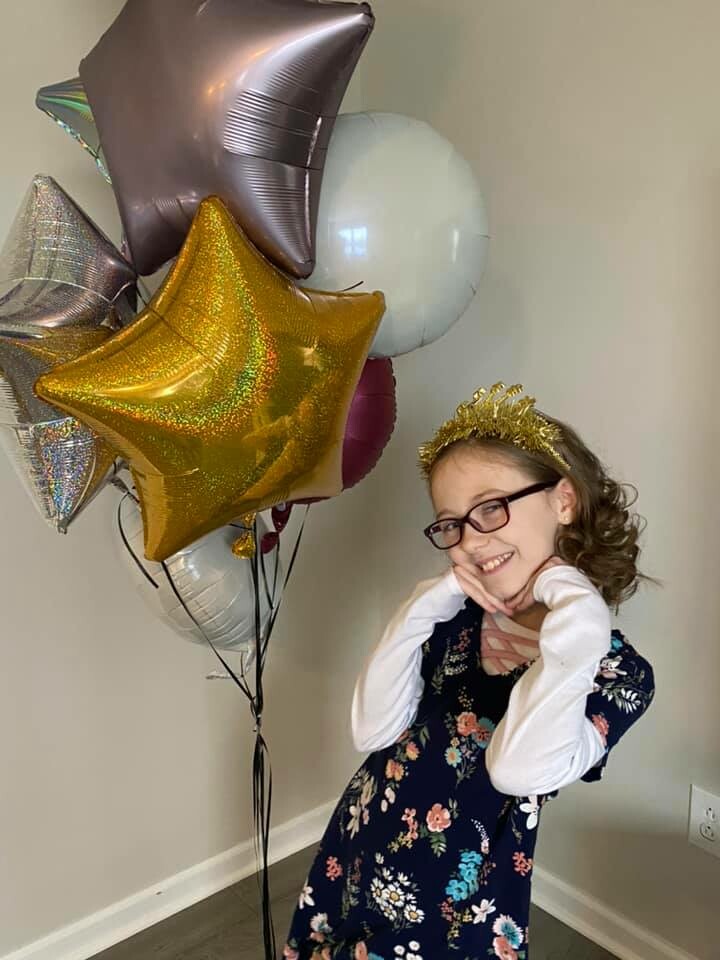 Today was a huge day for Mia and our family!
After 10 years and over 20,000 hours, Mia has graduated from ABA Therapy.
In 2011, when Mia was diagnosed with autism, we immediately began ABA (applied behavior analysis).
So what has that looked like.... up to 40 hours a week for the past 10 years she has worked to become who she is today. This is a big part of how she has accomplished the goals that most children learn naturally. In the beginning, it could take her anywhere from 800-1500 times of trying something before she could do it own her own. Now she is consistently learning new skills within 3 trials even when mom and dad are the ones presenting the information to her instead of a trained therapist.
I am sure next week, when the house is just us instead of the normal coming and going of an in home therapist, it will really sink in.
This is a day we have prayed for.
This is a day we have worked for.
Mia Rayne, we are so proud of you. I really don't think words can be put together to describe our feelings today.
It was great to celebrate with a special lunch with a few close friends and her therapists. We had Chick-Fil-A by Mia's request, cupcakes, balloons

, and dairy free ice cream.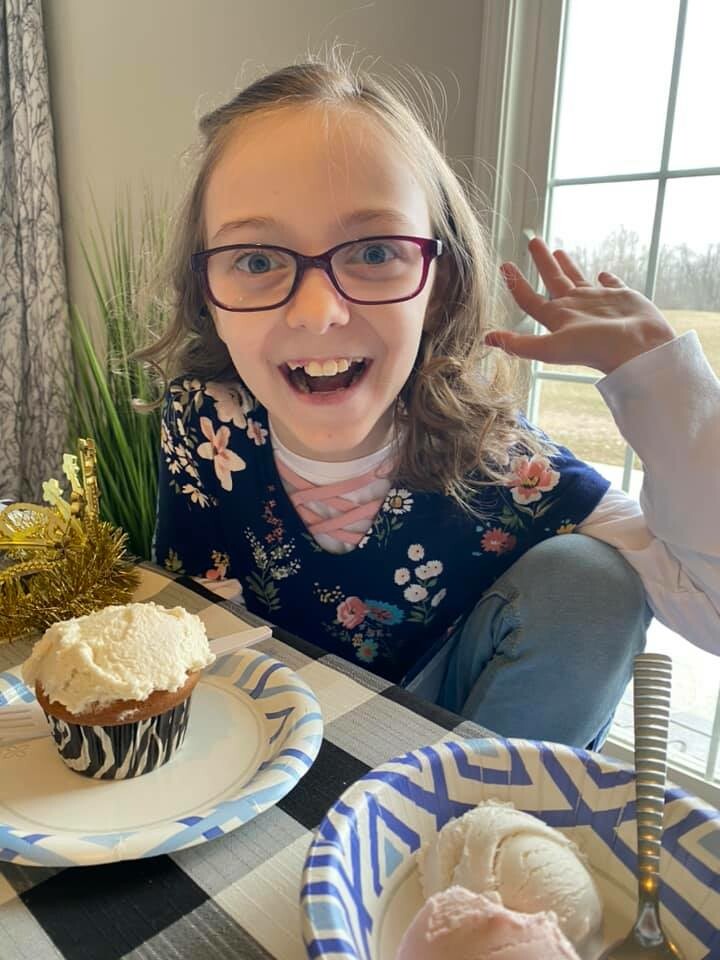 Mar 25, 2019 02:00 PM Central
Terra Smith
I don't know

how you do it all...
If I have heard this once, I have heard it 1,000,000 times....
Why is it if we are driven and determined that people think

we have our

together and don't have struggles getting things done?
Yes, I am a homeschooling mom who secretly struggles wondering if she is enough for her daughter.
Yes, I am a wife who is always balancing her marriage and ways to keep it on the right path, and every couple struggles through their journey, ours is no different.
Yes, I am an wellness entrepreneur who tries her best to lead a team of over 1,500 members, who feels like she never does enough. Who wants to teach all the things but has fears of overwhelming others. I have made mistakes but am always growing to be better for my tribe.
Yes, I am an author, and am currently working on my 3rd book

, what you don't see is the sleepless nights tossing wondering if it will be done

in time and good enough.
Yes, I am a mother raising a daughter who was diagnosed with Autism, Immune Deficency, etc., and the countless hours of advocating for her care never end, and the fight for what she needs is no easy task and takes persistence.
Yes, I am a chef

and feed my family organic, gluten free, dairy free, healthy meals and I secretly wish sometimes I didn't know what our foods did to our bodies and miss the quick food choices and ease of eating all the things we shouldn't, but I push through because I know what happens to our family when we don't follow our dietary needs.
Yes, I am a friend who tries her best to invest in the relationships that have been built, but the scars I have from being bullied in the past make it hard for me to ever say no to anyone for anything, because I just want to belong. Currently in the process of ditching the toxic relationships and surrounding myself with those who inspire me and understand me for who I am.
#noteasy
Yes, I am an advocate, who fights for medical freedom. Standing up for what I believe in has taken a lot of courage, tears, research, and passion. It has also created a divide in some ways and the whispers behind my back are there.
Yes, I am a woman, just like you. I have fear, doubt, al the emotions you feel.... but I am also determined, driven, and most of all passionate about the life we are creating for our family.
I encourage you when you come across determined moms, don't let them or me intimidate you.... The passion we have is part of who makes us who we are. Love us for who we are, and link arms with us and learn. No one expects anyone to be just like anyone else.
I don't have it all together. I'm a work in progress.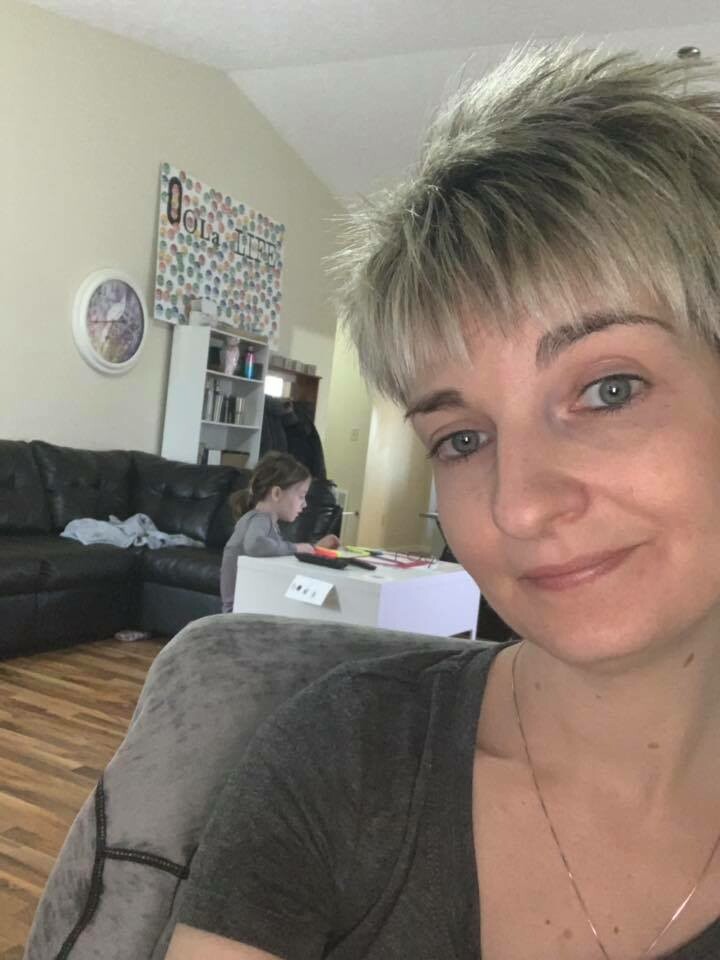 Mar 28, 2018 10:42 PM Central
Terra Smith
Putting Mia to bed tonight and hearing her bedtime prayers has me reflecting on her tonight.
Mia's prayer

:
Dear God
Thank you for my family...
Thank you that my parents were even born so I could be here...
Keep us safe...
Amen

Mia's heart and mind blow me away the more she shares with me....
Let's think about some of her transformations:
We were told she would never speak —> and we now have the most interesting conversations
In the past, she was so sick

all the time, she never got to play outside —> today, she took her dog, Cyndy, for a walk at the park
She may never be able to express her feelings —> she has the biggest heart

, feels for others, expresses her feeling with sad/happy tears, words, and drawings
An hour of sleep

was a good night for many years —> sleeps 10+ hours almost every night
Behaviors were so out of control, I remember the days of screaming for hours non stop

—> now she says, "you not make me really happy!" And we talk about it
52 prescription medications by age 2 —> she is step dosing off her last prescription, everything else is supplements and natural lifestyle products

It use to take 6+ months to teach her a new skill, like even the basic things most kids do. —> she is rocking her homeschool

program this year. Even thought she is 8, and we are just now finishing Kindergarten, at one point we didn't know if she would be able to ever learn anything other than basic life skills
Mia in the past couldn't stand to be touched or loved

on —> now we have snuggle time everyday. She lets me hold her, sing to her, talk to her... multiple times daily she interrupts what I am doing because she needs a hug and a kiss

, which many parents take this for granted, but when you do years without it, each one is so much more precious
The days of teaching her to walk at age 2 with braces on her ankles, and struggling with falling all the way through age 5 —> she is dancing in her first recital in a few weeks
She will probably never potty

train —> we have now even mastered all night without wetting the bed

........... this could be a much, much longer list....
The transformation our family has experienced with her most days is beyond words...
There were so many days without hope... just wondering how we were going to get through the next few hours... thinking about a future was an insane idea and too exhausting...
Today, we dream with Mia....
We have learned so many things along this journey with her, and weirdly thankful even for all the hard days because it helped us transform to today.....
Oh how I can't wait to watch the transformation to keep happening and watch her blossom
into the soul I always knew was in there from the very beginning.