Jan 25, 2015 02:27 PM Central
Terra Smith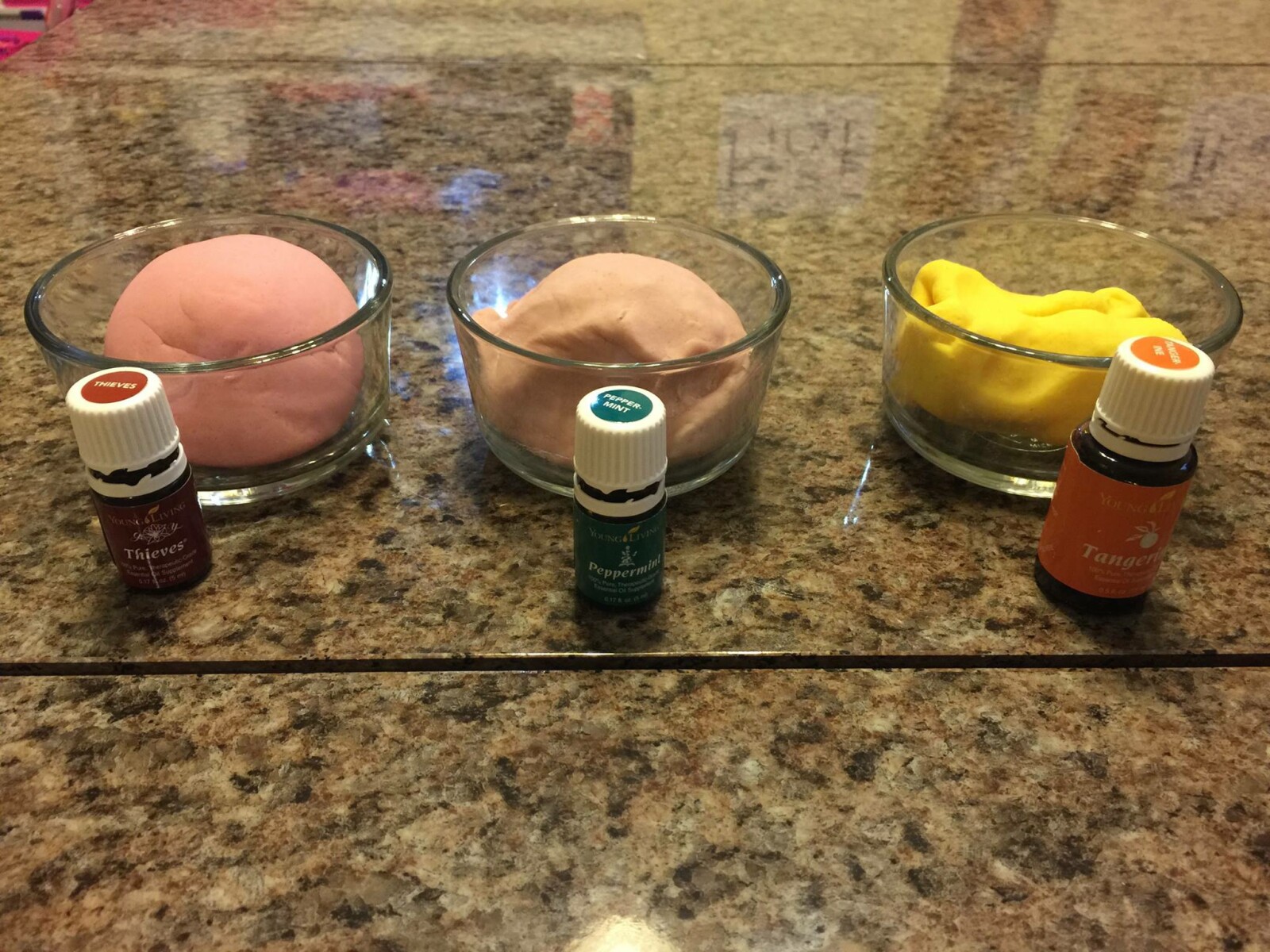 Easiest Gluten-Free Play Dough Recipe
Ingredients:
1 Cup White Rice Flour
1/2 Cup Cornstarch
1/2 Cup Salt
1 Tbsp Cream of Tartar
1-1/2 tsp vegetable oil
1 Cup Water, hot but not boiling
Food Coloring, as desired ( I used India Tree Natural Food Coloring)
5-6 Drops of Essential Oils
Directions:
1 Mix all dry ingredients together in a medium pot.
2 Add the vegetable oil, then the water, and continue to mix until thoroughly combined.
3 Heat the pot on the stove over low heat for about 3 minutes. I like to stir frequently with a silicone spatula.
4 When the dough starts to pull away from the sides easily, turn out the dough onto parchment paper. Let it cool briefly until you can work it with your hands.
5 Knead food coloring into the dough until you get the color you desire.
6 Divide dough into how many colors or containers you want to make. I divided mine into 3 colors, and then added 6 drops of essential oil to each color.
Additional Notes:
• Don't overcook the dough. It shouldn't need more than five minutes.
• To add food coloring, I use the method I've used since I was a kid: Using your thumbs, make a well in the middle of the ball of dough and drop the food coloring into the well. Close up the well with the outside dough, keeping the food coloring in the middle of the ball. Then, carefully begin kneading it until the color is evenly distributed throughout the dough.
• You don't have to use the parchment paper. The dough shouldn't be sticky. I use the parchment paper to simply keep residue and food coloring off my counter top. Wax paper or a plate would work just as well.
• If needed, adjust the texture with small amounts of water (for dry, crumbly dough) or cornstarch (for sticky dough).
• Makes about 2 cups of play dough, or about 2 baseball-size balls of dough.
Store in tightly sealed plastic bags or containers.